Staged Homes Sell Faster
As a seller in today's competitive real estate market, you need to make your home stand out from all the rest. Staging or "restyling" is one way to do it. Staging can optimize your selling experience by giving your home an updated look and highlighting any special features of your home. This gives it more mass appeal to buyers. Staging is also proven to increase the sales price realized from two to ten percent compared to comparable un-staged homes. For luxury homes the added value of staging can increase the price realized by as much as 50 percent! The bottom line is that staged homes sell faster and for more money.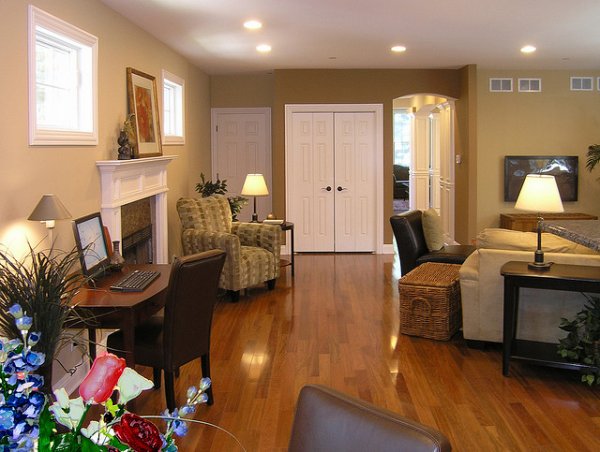 What Exactly is Staging?
Staging is the art of creating an enticing interior and exterior for your home. Cleaning up the landscaping to give your home more curb appeal, and replacing tired or worn out furniture with clean new items are all elements of staging. By staging your home, you are creating a "set" so that when a potential buyer comes to view your home, they can picture themselves living there. It can be as simple as replacing your living room furniture and planting some flowers, to sprucing up paint, adding interesting artwork, replacing kitchen cabinet hardware and removing old carpet. The secret is to accentuate your homes most attractive features.
Where Do You Start?
A great place to start is with your real estate professional. Ask their advice. Consider hiring a professional stager to help you. If you decide to do it yourself, the first step is easy. Remove the clutter. Consider renting a self-storage space and fill it with all of your excess stuff. Artwork, old tired furniture, trophies, family pictures, the object is to create an open feeling in every room. Once you've cleaned up, give your furniture an objective once over. If it's looking old, out of place, or worn, consider renting more up to date furniture to replace it.
Each room in your home should be staged. The extra bedroom you turned into a crafts room for the kids should be converted back to a bedroom. Buyers need to see the potential in your home. They should leave with the feeling that they could happily move in and live there. Staging is all about the "less is more" theory. Go from room to room and try to have one or two pieces of furniture that can be focal points. Remember to leave plenty of space to make your home feel airy and open. Examine your lighting, area rugs and artwork. Try to create a "generic" feel that will appeal to all types of buyers. Just because you're into impressionist art, or hello kitty memorabilia doesn't mean that your potential buyer will appreciate it.
It's also important to remember your outdoor spaces. If you have a patio, create an inviting space. Use outdoor furniture and a barbecue to turn the patio into an outdoor entertaining space. You want to create an inviting environment indoors and out.
Remember, Staged homes sell faster! If you are not comfortable doing the work yourself, research your options. There are companies that can do all or part of the work for you. Read this article for additional tips on staging your home. Staging can be the difference between your home selling today or staying on the market for months. Working with the right company, or staging your home yourself can be both fun and profitable!
Image by REAL ESTAGING and licensed through Creative Commons.
Featured images:
Paul Benjamin is a District Manager for EZ Storage, a self storage company. Their Philadelphia self storage facilities have managers that live on-site to ensure your possessions are safe and secure.
comments powered by

Disqus