How to Find the Right Agent for Your Real Estate Needs?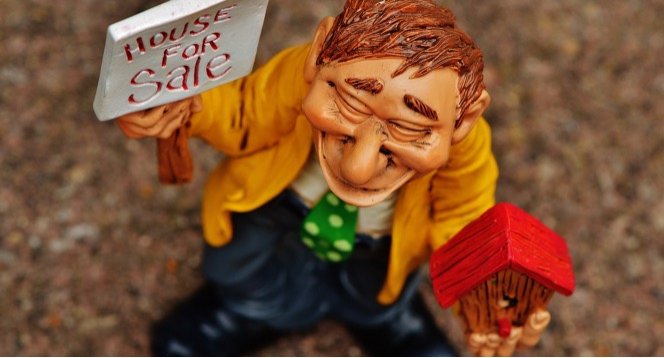 Image Credit: Pixabay
The real estate market can be a tricky thing. You have a property that needs sold and want to be sure you get the best price. You aren't sure how the market is at the moment, and you have no idea where to start to find out the answers you need to discover potential sales prices. Your home needs some work, and you need someone to tell you the best way to approach all of this.
When you are the one saying, "How do I sell my house in Dallas?" the answer is simple. Find the right agent. Now, the next question involves how to do that to increase your odds of success in getting the sale you want. Below are five tips on finding the ideal agent to sell your property for you.
Research Their License
Real Estate Agents are licensed through the state. They also can be disciplined through the same board or regulatory group. You can find out if the agent you are considering hiring has been disciplined and the reason for that. The information may make you change your mind.
It is also important to find out if the agent has specialties in the real estate market. A real estate agent that focuses on commercial properties might not be the best choice for your home. Meanwhile, agents who have completed the following certifications might be more appealing to you than ones who have not: an ABR, or Accredited Buyers Representative certification means the agent is trained to help buyers in transactions, a CRS or Certified Residential Specialist is trained for handling residential real estate and an SRES or Senior Real Estate Specialist has trained for purchases and sales for individuals over the age of 50.
Find Out How Long They Have Been in the Business
In any business, someone with more experience is desirable over someone new to the business. In real estate, however, that can be balanced out if you are considering an agent that does not continue to keep updated on new regulations and laws related to real estate. A new agent will know all of the current legal details and be prepared to sell your home with no conflicts. Consider the two sides of this decision carefully before you choose your agent.
Talk to Other Homeowners Nearby with Houses for Sale
The homes in your area might be handled by a specific agent. However, if these homes have been on the market for an extended period of time, you might opt to go with a different real estate agent. The other home owners in the area may be following suit very soon if that is the case.
Discuss Real Estate with Recent Home Buyers
If you know people who have purchased a home in the area lately, ask them who they worked with to buy the home and what they liked about that agent. If they have high praise for the agent, you may want to get in touch with him or her to see if they will handle your property sale.
Look at Current Listings
A viewing of the current listings on the real estate market can give you an idea of the agents in the area that work hard and are popular to call for sale assistance. It can also give you an idea of an agent to avoid if they have few properties they are handling or those properties have been on the market for a long time and the price keeps dropping with no sale made.
---
More to Read:
comments powered by

Disqus