What Real Estate Agent Should I Use?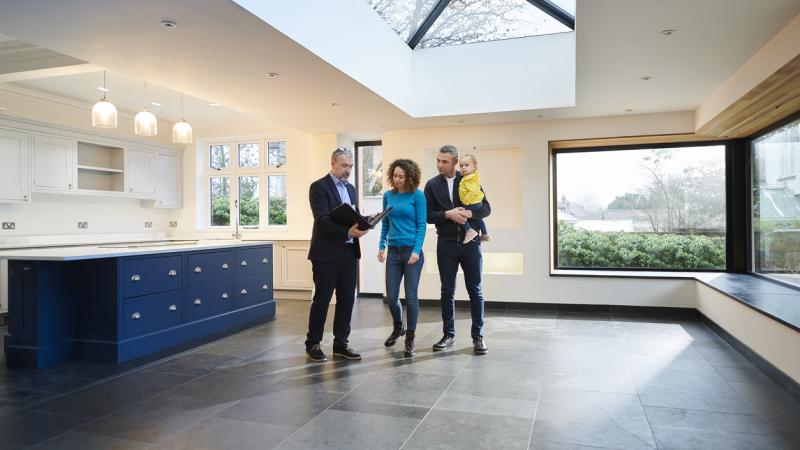 Have you been struggling to sell your home independently? Is the housing market seemingly closed off to you? Are there no reasonable offers or enticing properties? Are you tired of trying to attract interest to your home?
Well, maybe it's because you haven't found the right person to help you sell your house. If you are ready to get serious about selling or buying property, you should be looking at professional services from a qualified real estate agent.
Though when you are looking for a real estate professional, there can be a lot to consider. For instance, what is the difference between agents, brokers and Realtors? What services are provided by each? What traits should you look for with your chosen professional? Luckily we have all the answers to these and many more right down below, so let's get started!
The difference between agents, brokers and Realtors
Real Estate Agents
Real estate agents are representatives of either the buyer or the seller in a property transaction. They are usually responsible for showing homes to prospective buyers and advertising homes for sellers. This may include organizing open houses, facilitating purchase transactions and other regular duties to ensure a smooth sale.
They also have a fiduciary responsibility to their clients and must look out for their best interests. This helps to instill confidence in their capabilities and qualifications, eases the tension around property transactions and gives faith in the industry overall. After these professionals are trained and pass their qualification exams, they can begin to work in residential, commercial or industrial real estate.
Realtors
Realtors are also real estate agents, but they are additionally members of the Canadian Real Estate Association (CREA). This means that they pay an annual membership fee and complete regular ethics training to maintain their membership. A CREA membership shows a greater commitment to further education and training for their realty market, and a greater devotion to the industry overall.
Additionally, Realtors provide buyers and sellers access to "Board MLS Systems, which facilitate the cooperate sale of properties to benefit consumers." This is a great boon for sellers and buyers alike and is one of the main benefits of Realtors' unique services. But, more on the particular benefits of Realtors later. Finally, we have...
Brokers
Brokers are a business or cooperative of real estate agents that supervise all agents within the organization. This allows for a larger pool of buyers, sellers and potential properties. A good example of this for over 79 countries worldwide is Century 21, which is an American franchise brokerage.
There are other advantages to brokerages as well, such as complex sales or purchases. Though overlooked, an important part of being a real estate professional is understanding and keeping current on local, provincial and federal realty law. With a brokerage, you are getting more access to people's knowledge, which can help smooth the transition of ownership and make the process easier if multiple properties are involved.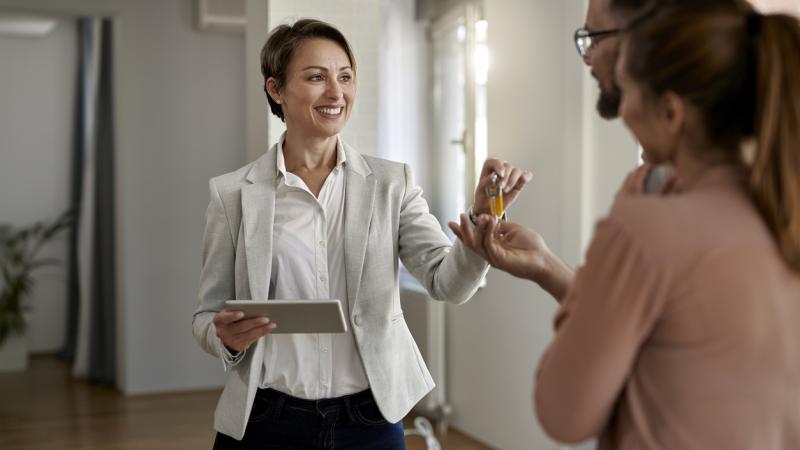 What are good qualities to see in real estate agents?
Punctual attention
When looking for a real estate agent, you should expect punctual communication and helpful advice. Working towards results should be a prime directive for your real estate agent, and being available is essential to maintain speedy and effortless transactions. Additionally, it is important to acknowledge that no one has all of the answers, but being willing to admit that and seeking clarification is also an important skill that should be part of your chosen realtor's toolkit.
Personalized results
You should expect to see personalized results that reflect your expectations when working with a professional real estate agent. Of course, there will always be limits to what the markets have available, but if you are continuously shown one-bedroom cottages and are looking to move into something bigger for your growing family, it is reasonable to consider it a red flag.
Knowledgeable
The real estate market is constantly changing, and keeping up-to-date with the latest trends and fluctuations is the responsibility of every real estate agent. This is another reason why Realtors are so highly sought after, as they continuously attend courses and workshops to maintain a fresh and consistent understanding of the industry in which they work.
Experienced
Although continuing education is an excellent marker of quality real estate professionals, it can only do so much. Having practical knowledge of the market in which the real estate agent participates is also necessary to achieve the best results. Only through negotiating successful and beneficial deals for both parties, facilitating cooperation and informing all interested individuals about changes to the property can real estate agents hone their skills and cut their teeth, so to speak.
Why should I use a real estate agent?
The high expectations, rigorous peer standards and fluctuating market parameters of realty professionals make their benefits clear to see. Still, many people may see the rates and believe they can save money by simply selling the property on their own. While this might seem like a good move initially, there can be many pitfalls to the approach. Below we look at some of the unseen dangers in buying or selling without an agent or brokerage.
Lower Sales Price
Contrary to popular belief, for sale by owner (FSBO) sales often result in lower overall sales prices when compared to real estate agent transactions. Of course, a part of this is human nature, which we look at in more detail below. However, there is also a simple analogy that sums up the likely cause of this discrepancy.
You are given a coin by your grandparent, and they describe the novel nature of said coin to you. Although it is pretty and sort of nifty even, you do not see a lot of value in the coin. Eventually, you try to use it to make a purchase, and the teller, who conveniently is an avid coin collector, exclaims about the hefty value associated with this particular coin.
In the same way, real estate agents know the value of their coins, or properties if you will. They see them as more than a simple dwelling, and their expertise informs their decisions; decisions that are ultimately made to assist you in getting the best possible value from the transaction.
Poorer Negotiations
One of the main reasons that the sales price of FSBO transactions is lower, on average, than realtor sales is the lacklustre negotiations. It is always difficult to negotiate when you are not certain of the subject matter and, on top of that, being assertive can be hard for many people.
Attention to Detail
One of the greatest difficulties in purchasing or selling a property without a real estate agent is missing important information or key details about the property. Real estate professionals are aware of their market's common problems, like persistent mould or bad root systems. Plus, they have a keen eye for the problems that people try to sweep under the rug, like outdated electrical systems and poor foundations. These issues can make a big difference for not only the longevity and enjoyment of the property, but also for the negotiations between buyer and seller.
Still have questions? Contact your local real estate agent today to get more information!
comments powered by

Disqus