The Easiest Ways to Add Value to Your Home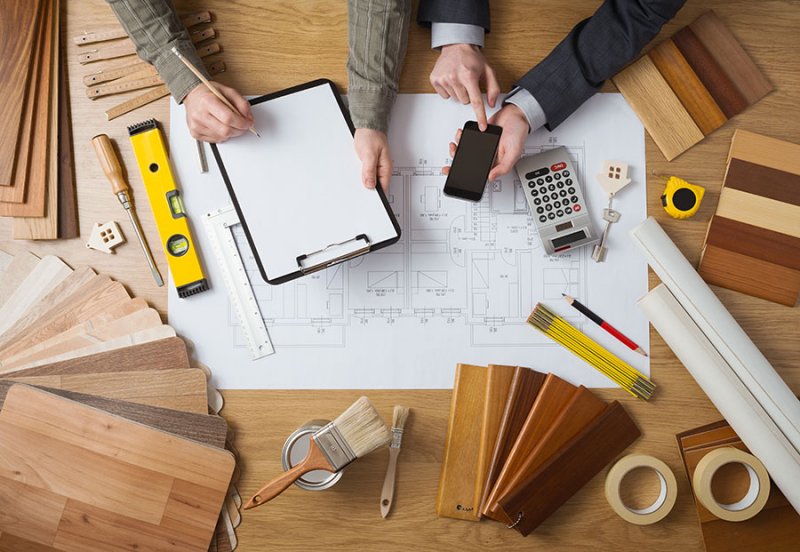 Whether you're buying or selling, it's wise to know the areas of a home that increase value. Even if you're comfortable in your current situation, at some point renovations, disaster cleanup or an appraisal will force you to evaluate what a home is worth. We're here to help you figure it out.
Construction Zone
Remodeling is the new norm when it comes to owning a home. Many residents are opting to pump money into their own houses rather than purchase new cars or spend on extravagant vacations. The practice can be seen as exciting and as an investment. As the remodeling industry cruises past record levels, homes everywhere are seeing their value increase. That's great for both sellers and buyers.
Prospective residents are getting a cushion on the price tag of older homes with new features. Sellers are on the opposite side of this swing. They're bringing up the price tag on their older homes by installing trendy features or additions. This is especially true for older homeowners, as owners 65-years-old and up are responsible for nearly half of all spending in this area. It's a win-win situation for everyone in real estate. The key is knowing where to find the value.
Location, Location, Location
Where you spend matters. Not every renovation provides the same return. Spending a fortune to outfit your basement as a home theater is not the same as fixing up your kitchen. In fact, the most valuable returns are oftentimes the least sexy ones. It's spaces that need to be fixed up that give you the most return on your investment. As un-fun as is it sounds to replace your garage door, that's exactly what your home needs. The good news is that not many reno projects will be so cheap. The same can be said for replacing an entry door or adding a stone veneer to your home.
Of course, some remodels should be just for fun. If you don't plan on moving, and adding a game room to your home provides you the most joy, then go ahead and add a game room. When it comes to strictly squeezing as much value out of your home as possible, you want to play it smart. So where do you begin? That's easy. You start with what's necessary.
Managing Disaster
Nothing is more frustrating than being impacted negatively by something unexpected. In homeownership terms, this most often occurs when disaster strikes. Flood, fire and home mishaps can leave your property in a sad state. The condition of spaces affected by such catastrophes oftentimes never see improvement and the property value suffers because of them. That's why it's important to address the situation head-on.
First things first: Be safe. Dangerous conditions can remain dangerous even after the initial wave of effects. It's best to let the professionals handle the job for this reason. When it comes to something as devastating as water damage, you can't do better than a company like Service Master. Getting the job done quickly and correctly is goal number-one in this situation.
Kitchen Cleanup
Okay, so not all important remodels are boring. Small kitchen renos provide value and, when done right, are also affordable. Plus who doesn't love picking out a new backsplash and cabinet colors? We advise against installing marble countertops and expensive chandeliers, but a smaller redo of this space is just good home management.
Exterior Facelift
Did we mention that something as simple as painting can get your home the looks you're craving? Combine it with a few new siding and the whole neighborhood will be talking. Small improvements like adding new shutters are different enough to tweak the look of your entire house. If you're selling, that's exactly the route you should consider.
Great Outdoor Space
This one is easy and great for the family. One of the biggest renovation projects you can undertake is barely a renovation at all! Something as simple as placing a fire pit in your yard, creating a few flowerbeds or constructing a fence can add a whole new look to your home. These options, and plenty like them, are affordable and fun for the whole family.
When done right, renovations are a great way to add value to your home. It's difficult to make smart decisions when remodeling, but this guide should help you get started. So, what are you waiting for?
comments powered by

Disqus