Improvements to Make When the House Isn't Selling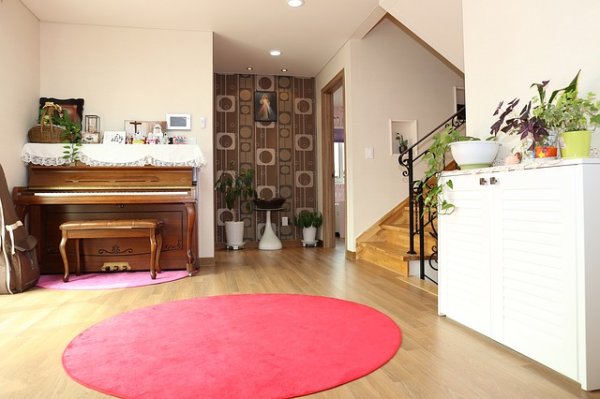 Selling a home can be a difficult process for many. Often times, there is nothing wrong with the methods used to advertise or market the home, it's the home itself that people are not finding attractive enough to look into.
If this is the case, home owners need to figure out which improvements will be best to make their home look better to buyers and sell faster, and maybe even for a higher price. These are all simple ideas that any home seller can try on their property. Here are some improvements to make when a house isn't selling.
Look at popular homes in the area first
A good way to find out what changes to make to a house for sale is to look at other homes in the area that have recently sold. Home owners can learn a lot by looking at new homes in Traverse Mountain Utah and other successful areas. These ideas can help them alter their house for more views.
Deep clean everything
Again, before making any changes, home sellers can consider just giving the house a deep clean to see if this solves the issue. Sometimes, if the house looks old and dingy in the pictures, it may not be as appealing to the buyers. Everyone can do a thorough clean of the home inside and out to make sure that it looks as good as possible before taking pictures.
Improve the curb appeal
The front of the house is the first thing people see when they are viewing the home either from the curb or online. Every seller should be sure that their home gives the best first impression. This could mean simply keeping the grass cut or doing a full new siding home remodel.
Increase the comfort
No one will even want to set foot in a home that does not look comfortable. Too many people make the mistake of staging their homes to look like rooms in a museum. Instead, keep it casual with cozy pillows and soft colors.
Fix what needs fixing
Every house will have some things that need to be fixed from time to time. Many sellers will be tempted to put off these tasks for the future buyers, but these things can prevent buyers from purchasing in the first place.
Make it more neutral
Some people love to have bright colors and trendy designs in their home décor. However, these things are not always favored by everyone. Instead, change the décor slightly to make a more people-pleasing design.
Invest in a unique addition
If all other improvements have already been made, sellers will need to do something to make their home stand out from the rest. An eye-catching home feature is the best way to do this. People can try out new, trendy ideas, like hidden staircase storage or a luxury backyard fire pit. These additions may seem a little outrageous, but they are sure to get people's attention.
Image: http://pixabay.com/en/homes-for-sale-living-room-interior-326988/
comments powered by

Disqus