How to Freshen up Your Living Space without Painting It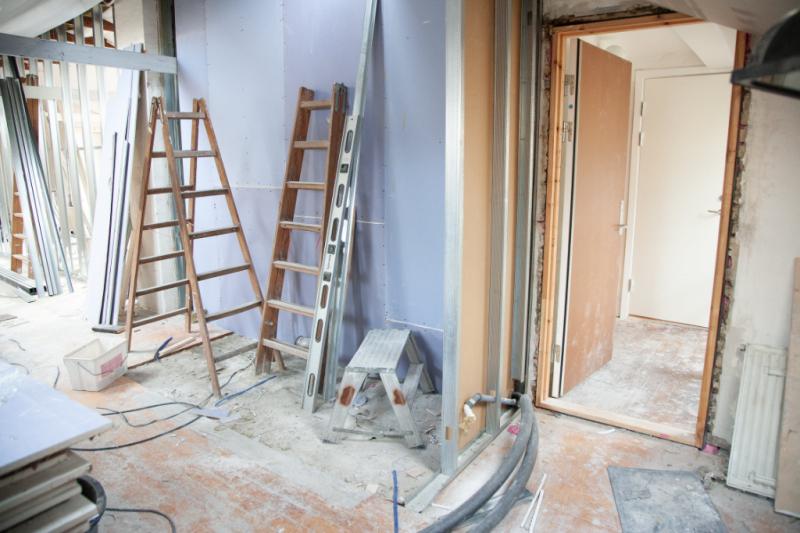 Are you getting bored with how your living area looks? Tired of the same old colour scheme, layout, or vibe? Whether it's a living room, a den, an open-plan kitchen, or any other living area, updating how your home looks can be a great boost to your mood.
In addition, freshening up your living space can stop it from looking tired and tatty, which is especially important if you like entertaining and hosting visitors. However, painting the walls can be a pain as it can be messy, and time-consuming. It can also be difficult to haul furniture away from all the walls. In this article, we'll look at other ways that you can make your living area shine.
Putting up pictures
If you want to brighten up your walls, one of the best ways is to put up pictures. Plain walls aren't much fun to look at, so adding pictures can help make a room feel more interesting. It can also help you develop a theme for the room, or it can make your living area more personal. Whether you want to add one large picture to a wall or make a gallery wall using a rail and picture rail hooks, adding to the walls can really help. You can display a range of photographs, paintings, posters, and more.
Adding plants
Plants can instantly brighten a room. For smaller spaces, you could look at individual potted plants to put on top of tables. For larger areas, try freestanding plants in generous and stylish pots, or try making a hanging array of plants. You could even have a full plant wall to really maximise the green space in your living area. Bringing greenery indoors not only looks attractive but it's also been demonstrated that there are health benefits from having plants indoors.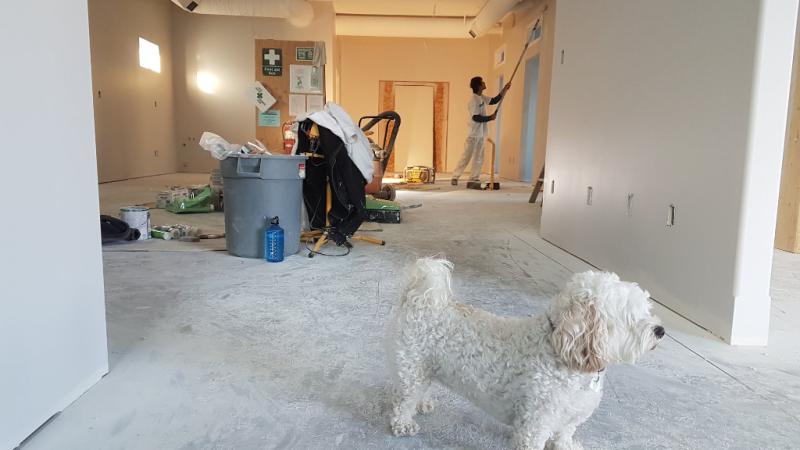 Metallic accents
One quick and simple way to brighten up a room is to add metallic details. Switch dull photo frames for luxe gold or silver, add metallic ornaments, or upgrade your lampshades. Adding metallic details can really help make a room feel warmer or lighter, and metallic tones are very popular. Just be sure not to overdo it. The focus should be on accents rather than having the whole room fitted out in shiny silver or gold tones.
Wallpaper mural
If you hate painting but still want to change up your wall, you could look at wallpaper. Specifically, if you have a large blank wall, you could look at wallpaper murals. From a giant map of the world to a forest scene, there are plenty of options for special wallpaper murals that you can add. This can create a focal point in the room and create a really interesting feel without the need to risk spilling paint on the carpet.
Throws and cushions
Throws and cushions are a quick and simple way to freshen up any room. Be sure not to pick a colour that's too close to everything else that's already in the space. Instead, pick a contrasting colour or pattern that complements your current colour scheme. If you've got a lot of pale tones, try some brighter soft furnishings. If you've got a room that features lots of blue hues, be brave and try gold cushions. Cushions and throws can also help camouflage any worn seating areas.
Wall hangings
As well as putting up pictures, you can look at wall hangings. Fabric wall art is enjoying a big comeback and quilts, tapestries, and woven hangings are really effective for brightening up a room. Plus, they can even help insulate thin walls, keeping out cold or noise. You can even make these yourself, which is ideal if you're trying to freshen up your living area on a budget.
Adding storage to tidy away clutter
Many of us simply have too much stuff, and having everything on tables can make a room look cluttered and stop it from feeling like a restful place to be. Planning the right storage type for your space can help make a room feel airier and lighter and you can choose attractive finishes and sleek handles and door furniture that can add a stylish element.
Bringing in more light
It can be a challenge to always get enough natural light, especially if you have small windows or live in a rainy area. But bringing in more light can be a great way to brighten a living space. This might mean adding bigger light fittings, more lamps, and mirrors to reflect the light you do have. Making your area lighter can help you be more productive as well.
Summary
Painting doesn't have to be the only option for freshening up your living space. There are plenty of other ways to achieve this, including putting up pictures, getting new throws, or adding additional plants and light. All of these can help you brighten up your space without having to pick up a paintbrush.
comments powered by

Disqus