9 Thrilling Things to Do in Peachtree City, GA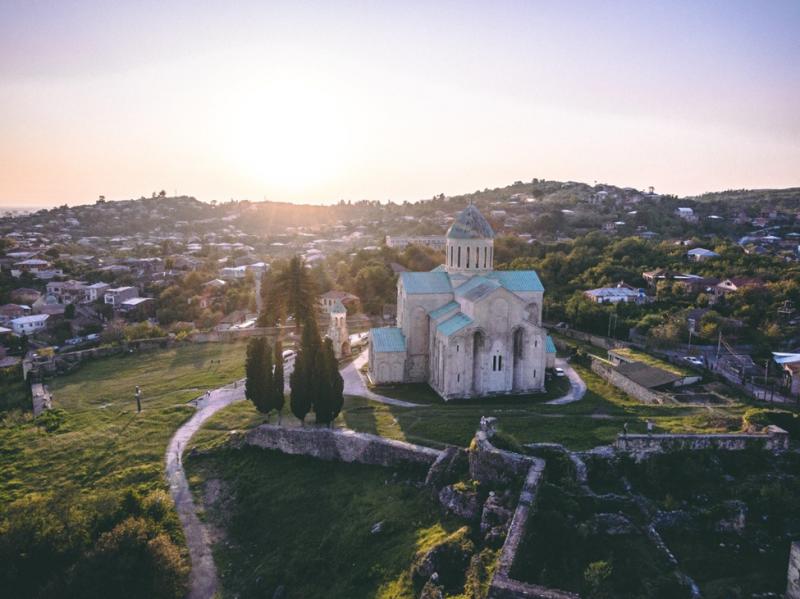 Founded in 1952 by Joel Cowan, Peachtree City is the largest city in Fayette County with a population of 34,364 as of 2010. Renowned for its golf courses, it's unsurprising that golf carts are the primary means of transportation.
Extending to almost every part of the city, there are 140 kilometers of golf cart paths in Peachtree for easy access to the various parts of town.
Peachtree City has a unique suburban feel you'll love if you're looking to escape city noise. Interestingly, there's no shortage of things to do in Peachtree City even for families with kids.
From themed film tours to open-air concerts, to historical attractions for history lovers, there are lots of fun things to do in Peachtree City, GA. Whether you're looking to visit for a summer vacation or move here, you're guaranteed a memorable stay.
However, whether you're looking to do the latter, you might want to check these luxury homes in Georgia to find the best property at the best price.
On the fun side, the following are nine thrilling things to do in Peachtree City, GA.
Explore the Golf Cart Paths
The network of golf cart paths in the city was established two years after the city was founded and covers 90 percent of the city.
Your trip to Peachtree City can't be complete without a golf cart ride. There are golf cart parking spaces around the city and Peachtree's over 10,000 households each own a golf cart!
These golf cart paths are so unique and popular that they've become tourist attractions in their own right. Rent a golf cart and check this off your list of Peachtree City activities to do.
Enjoy the Southern Hollywood Film Tour
Peachtree City has earned itself a name as a Hollywood landmark. The Southern Hollywood Film Tour is a 2 hours tour that lets you explore the rich culture of Peachtree City.
Among the movie studios you'll see are Pinewood Atlanta Studios which shot Marvel movies like Guardians of the Galaxy and Spiderman. The suburban city is also the setting of several episodes of Raleigh Studios' The Walking Dead.
Lifetime also shot the film Drop Dead Diva in the city, and in Downtown Peachtree city, GA, the movie Fried Green Tomatoes was shot.
Go Back in Time at Commemorative Air Force Dixie Wing
Leaving the film addicts and moving to history lovers, Peachtree city is the site of the Commemorative Air Force Dixie Wing which has one of the largest collections of historic planes in the US.
The CAF Dixie Wing is a museum that houses vintage planes from World War 2 and the Korean War. You'll find historic artifacts on display such as:
Douglas SBD Dauntless
FG-ID Corsair
P-51 Mustang
These planes are super rare and the P-51 Mustang in the museum is one of three in existence.
Enjoy Live Music at Fred Brown Jr Amphitheater
Originally called Peachtree City Amphitheater, 'The Fred' was bought by the city in 1977 and has hosted several amazing music and theater performances.
In 2018 and 2019, Insite Atlanta Magazine named Fred Brown Jr Amphitheater as 'Best Music Venue'. The amphitheater has a 2500-seater open-air space, leaving you with a woodsy feeling during each performance.
Performers at The Fred in the past include Huey Lewis, Gladys Knight, the News, and Three Dog Night.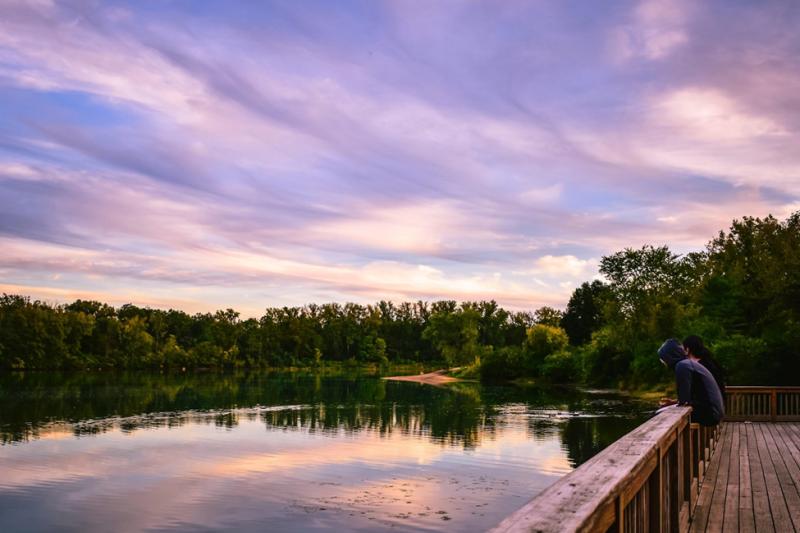 Fish in Lake Peachtree
It's no surprise that the namesake lake is one of Peachtree City GA attractions. Flat Creek was turned into a dam in 1952 to create Lake Peachtree, the first of Peachtree city's three lakes.
The lake is open to recreation and fishing. A second Lake Kedron was created to act as a reservoir, supplying Lake Peachtree during droughts. The newest, Lake McIntosh, is situated in Planterra.
Experience Thrills at Mastermind Escape Room
Escape rooms have become a trend in the United States, and in Peachtree City, Mastermind Escape Room is the place to get the thrill. With an Ocean Eleven meeting Money Heist bank heist, a zombie-themed room, and another that pits players against an evil sorceress; these escape rooms aren't for the faint-hearted.
You have 60 mins to scale through puzzles and codes so go with your wits and remember, each passing minute lessens your chance of escaping.
Make a Purchase at Peachtree City Farmers Market
Born from Tricia Stern's passionate desire for green produce, Peachtree City Farmers Market is a must-stop for a tourist.
Pulling in over 60 vendors on Wednesday and Saturday mornings, a visit to the market is a sure way of experiencing the local life of the city. Meet butchers who will fill your ears with stories from the abattoir; fresh produce sellers are never too far away to give health lectures about their produce.
Go for a Hike at the Line Creek Nature Area
Hiking is one of the popular things to do in Peachtree City and Line Creek Nature Area provides both lane and creek for this.
The park is a 70-acres public-protected preserve, lying between Wynns Pond and Lake McIntosh. The Line Creek to Lake Mac Trail is the longest trail, measuring 10.9 kilometers long.
The preserve has an upland hardwood forest for a refreshing hike through the woods, picnic tables, information kiosks, and a rock amphitheater.
Explore Music at Zac Brown's Southern Ground
Georgia loves country music and delving into the genre is the perfect way to bring a close to a memorable trip.
Explore the life of Billboard-charting country music band, Zac Brown Band. Southern Ground displays memorabilia from the band's career writing process, Grammy-nominated songs, merchandise, etcetera.
Places to Visit Near Peachtree City, GA
● Senoia
Take the Walking Dead Tour at Senoia and see iconic sets from the show like Alexandria, Sanctuary, and The Hills. At Senoia Bicycle, you can also join the good-natured folks on a bike ride.
● Jonesboro
The Road To Tara Museum showcases costumes, manuscripts, and other unique collections from Margaret Mitchell's Gone With The Wind. There are also Civil War exhibits and paraphernalia.
Conclusion
A trip to Atlanta — the Capital of the South — should include a rendezvous at Peachtree city. Complete with stunning landmarks, picturesque nature preserves, and its infamous golf cart paths, picking a choice among the host of things to do near Peachtree City might just be the problem.
comments powered by

Disqus