3 of the Best Neighborhoods to Live in Iowa
With Iowa ranked as one of the safest states to live in the US, it is proving attractive to residents and businesses alike. Along with the low cost of living and low house prices, it tops the list for many people looking to move away from their home states. However, with 947 cities to choose from, it can prove nearly impossible to choose the right place to call your next home. To help you along, we have chosen three of the best cities in Iowa which you would be wise to check out: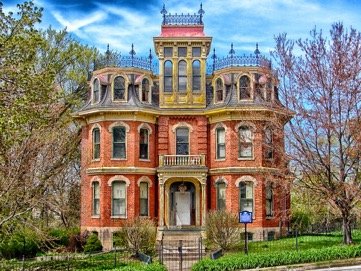 Sioux Center
Listed as the safest city in Iowa, Sioux Center makes it to the top spot in this list. It is relatively small with a population of only around 7000 but this is slowly increasing as the city becomes more popular with young people. In fact, only 14.5% of the population are aged 65 or over. The average household income is around $66,000 and the average house price here is $183,000, so if you are just starting out on the property ladder, it can make sense to first look at renting an apartment before you commit to making a sale. Sioux Center also has the lowest unemployment rate in the state of Iowa which makes it the perfect place to work and settle down if you are looking for stability. Sioux Center also has a low crime rate making it attractive to couples looking to start a family.
Davenport
Situated along the Mississippi River to the East of Iowa lies Davenport, which was actually named as the most livable small city in America in 2007. A large city with a population of around 99,000, Davenport offers its residents two universities, over 50 parks, and two major US highways. There are plenty of public and private schools to choose from for families moving into the area and young professionals have the opportunity to commute to work with Davenport's close proximity to Chicago and Des Moines. There are also many music festivals held annually providing residents with free entertainment celebrating the different cultures and community coming together. Davenport apartments are affordable with an average house or condo value estimated at around $126,000 in the year 2016.
Johnston
Johnston is home to some of the highest earning residents in the whole of Iowa. Located around Beaver Creek, which flows into Des Moines River, this quiet city proves popular with residents rating it number two in the list of best places to raise a family in Iowa. However, with the high average earnings comes high house prices and so the average here is nearly $240,000. Do not let this put you off though, as there are new apartment buildings currently being built to attract buyers from further afield. Johnston offers eight public schools with some of them ranking top in the state and there are plenty of parks and amenities close by.
Researching the many places Iowa has to offer can prove to be dull and arduous, but the three cities listed above can act as a starting point for anyone looking to move to this popular state.
comments powered by

Disqus